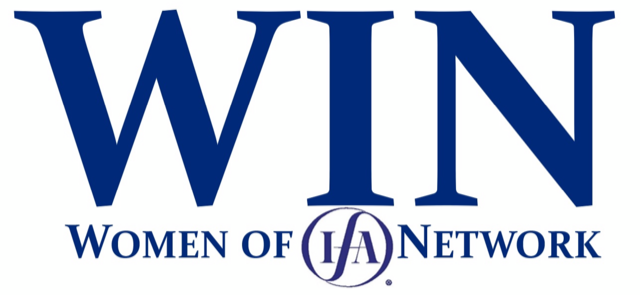 WIN – Women of Ifa Network
Nel 2013, in occasione dell'IFA International Congress di Copenaghen, le Women of IFA Network (WIN) si sono riunite per la prima volta per un "WIN tea", al fine di facilitare l'esperienza di networking per le partecipanti donne. Il WIN Tea è diventato così un appuntamento fisso dei congressi annuali IFA.
Nel corso degli anni è maturata l'idea di creare la medesima iniziativa anche a livello di branch locali IFA.
Si è sviluppata così l'iniziativa WIN anche in Italia, che è stata formalizzata, a gennaio 2019, dalla branch italiana dell'IFA con la costituzione del comitato WIN italiano, composto di 5 membri.
A livello internazionale, l'8 settembre 2019, durante l'IFA International Congress di Londra, l'Executive Board e l'Executive Committee IFA hanno costituito ufficialmente il WIN Committee. Nel contempo, per ogni Regione IFA è stata nominata una WIN Regional Reporter.
Obiettivi
Nel corso degli anni un numero sempre maggiore di donne è entrato nel campo della fiscalità internazionale e l'IFA conta attualmente oltre 2.600 membri di sesso femminile in tutto il mondo. Per aumentare la visibilità delle donne all'interno dell'IFA, WIN ha formulato i seguenti obiettivi:
costruire tra le donne che si occupano di fiscalità internazionale un network di relazioni di fiducia a livello mondiale;
aumentare il coinvolgimento delle donne nella governance dell'IFA, in particolare nel Comitato esecutivo, nel Comitato scientifico permanente e a livello di branch nazionali;
incrementare la partecipazione delle donne nelle attività scientifiche dell'IFA, sia come chair sia come panelist delle sessioni plenarie e dei seminari ai congressi annuali dell'IFA, delle conferenze regionali, e nelle iniziative seminariali delle branch locali.
Il comitato WIN italiano, al fine di contribuire al perseguimento degli obiettivi sopra indicati, partecipa all'organizzazione di seminari WIN nel corso dell'anno; rappresenta, per il tramite del proprio Presidente, comitato WIN italiano nelle attività poste in essere dall'IFA centrale; si coordina con il Regional Reporter dell'Europa per segnalare gli sviluppi delle attività WIN intraprese a livello locale.
Le iniziative
29 aprile 2020, European WIN Regional Meeting, Zoom meeting, Key tax measures during Covid-10
10 settembre 2019, IFA International Congress, Londra: WIN Luncheon
17 giugno 2019 dalle ore 18.00 alle ore 20.00 "incontro di diritto tributario internazionale" della Sezione Italiana dell'IFA a Roma, Via Parenzo 11: PRIMO INCONTRO WIN "Composizione delle controversie internazionali: quali sviluppi?" (info)
23 maggio 2019 dalle 18.30 alle 19.30, European Region Conference, Varsavia, Polonia: WIN networking cocktail, One Bar presso il Warsaw Intercontinental Hotel
Entra a far parte dell'International Fiscal Association (IFA), l'associazione che si occupa di questioni fiscali internazionali.