On 5 May 2022 the 14th Lectures in Memoriam of Prof. em. Frans Vanistendael will take place in the Promotiezaal at the KU Leuven,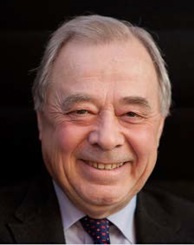 More information on the programme can be found in the leaflet here.
The registration fee is 400 € per participant (including the conference book and lunch, VAT is not applicable (art.44, §2, 4° VAT Code). The fee is 275 € if you register without ordering the book. The fee is payable upon receipt of the invoice. You can register for the programme here by 29 April 2022 at the latest.